Individual Mental Health Therapy/Evaluations
Individual therapy can address a variety of issues and help facilitate healing, balance, and growth. Our experienced therapists are credentialed in co-occuring disorders (having a substance use disorder in addition to a mental health disorder) and trauma and are committed to aiding in identifying your strengths and resolving issues for both adolescents and adults. Although our speciality is co-occuring disorders, below are other theraputic services we can and do address:
Anxiety
Occasional anxiety is an expected part of life. You might feel anxious when faced with a problem at work, before taking a test, or before making an important decision. But anxiety disorders involve more than temporary worry or fear. For a person with an anxiety disorder, the anxiety does not go away and can get worse over time. The symptoms can interfere with daily activities such as job performance, school work, and relationships.
There are several types of anxiety disorders, including generalized anxiety disorder, panic disorder, and various phobia-related disorders.
Generalized anxiety disorder symptoms include:
Feeling restless, wound-up, or on-edge
Being easily fatigued
Having difficulty concentrating; mind going blank
Being irritable
Having muscle tension
Difficulty controlling feelings of worry
Having sleep problems, such as difficulty falling or staying asleep, restlessness, or unsatisfying sleep
Depression
Everyone feels sad or low sometimes, but these feelings usually pass with a little time. Depression—also called "clinical depression" or a "depressive disorder"—is a mood disorder that causes distressing symptoms that affect how you feel, think, and handle daily activities, such as sleeping, eating, or working. To be diagnosed with depression, symptoms must be present most of the day, nearly every day for at least 2 weeks.
Sadness is only one small part of depression and some people with depression may not feel sadness at all. Different people have different symptoms. Some symptoms of depression include:
Persistent sad, anxious, or "empty" mood
Feelings of hopelessness or pessimism
Feelings of guilt, worthlessness, or helplessness
Loss of interest or pleasure in hobbies or activities
Decreased energy, fatigue, or being "slowed down"
Difficulty concentrating, remembering, or making decisions
Difficulty sleeping, early-morning awakening, or oversleeping
Appetite and/or weight changes
Thoughts of death or suicide or suicide attempts
Restlessness or irritability
Aches or pains, headaches, cramps, or digestive problems without a clear physical cause and/or that do not ease even with treatment.
Substance Use
Substance use disorder, is a disease that affects a person's brain and behavior and leads to an inability to control the use of a legal or illegal drug or medication. As time passes, you may need larger doses of the drug to get high. Soon you may need the drug just to feel good. As your drug use increases, you may find that it's increasingly difficult to go without the drug. Attempts to stop drug use may cause intense cravings and make you feel physically ill (withdrawal symptoms).
Symptoms or behaviors include, among others:
Feeling that you have to use the drug regularly — daily or even several times a day
Having intense urges for the drug that block out any other thoughts
Over time, needing more of the drug to get the same effect
Taking larger amounts of the drug over a longer period of time than you intended
Making certain that you maintain a supply of the drug
Spending money on the drug, even though you can't afford it
Not meeting obligations and work responsibilities, or cutting back on social or recreational activities because of drug use
Continuing to use the drug, even though you know it's causing problems in your life or causing you physical or psychological harm
Doing things to get the drug that you normally wouldn't do, such as stealing
Driving or doing other risky activities when you're under the influence of the drug
Spending a good deal of time getting the drug, using the drug or recovering from the effects of the drug
Failing in your attempts to stop using the drug
Experiencing withdrawal symptoms when you attempt to stop taking the drug
Co-occuring disorders
Substance use disorder changes normal desires and priorities. It changes normal behaviors and interferes with the ability to work, go to school, and to have good relationships with friends and family. In 2014, 20.2 million adults in the U.S. had a substance use disorder and 7.9 million had both a substance use disorder and another mental illness. More than half of the people with both a substance use disorder and another mental illness were men (4.1 million). Having two illnesses at the same time is known as "comorbidity" and it can make treating each disorder more difficult.
PTSD
Post-traumatic stress disorder (PTSD) can develop after exposure to a potentially traumatic event that is beyond a typical stressor. Events that may lead to PTSD include, but are not limited to, violent personal assaults, natural or human-caused disasters, accidents, combat, and other forms of violence.
Exposure to events like these is common. About one half of all U.S. adults will experience at least one traumatic event in their lives, but most do not develop PTSD. People who experience PTSD may have persistent, frightening thoughts and memories of the event(s), experience sleep problems, feel detached or numb, or may be easily startled. In severe forms, PTSD can significantly impair a person's ability to function at work, at home, and socially.
Trauma
A traumatic event is a shocking, scary, or dangerous experience that affects someone emotionally. These situations may be natural, like a tornado or earthquake. They can also be caused by other people, like a car accident, crime, or terror attack.
How individuals respond to traumatic events is an important area of research for the National Institute of Mental Health (NIMH). Researchers are exploring the factors that help people cope as well as the factors that increase their risk for problems following the event.
Some signs that an individual may need help include:
Worrying a lot or feeling very anxious, sad, or fearful
Crying often
Having trouble thinking clearly
Having frightening thoughts, reliving the experience
Feeling angry
Having nightmares or difficulty sleeping
Avoiding places or people that bring back disturbing memories and responses.
Headaches
Stomach pain and digestive issues
Feeling tired
Racing heart and sweating
Being very jumpy and easily startled
For people who continue to feel the effects of the trauma, it is important to seek professional help.
Parenting concerns
Life Stressors
Stress management
Self-esteem development
Anger management
Emotional maturity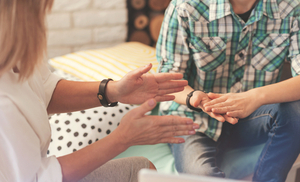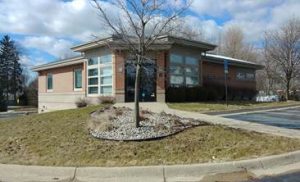 Amanda Edwards, LLPC, CAADC
Amanda is a temporary licensed psychologist with a certification in advanced addictions counseling. She has 10 years of experience working with adults and at risk youth. Her work has focused on individuals with co-occuring substance use disorders but she also sees clients with depression, PTSD, relationship issues, survivors of domestic violence, trauma, anxiety, and a range of other issues. Amanda has extensive training in psychological testing, uses Cognitive Behavioral Therapy and Motivational Interviewing while taking an empathetic, strengths-based approach with her clients. She has expressed that, " I have witnessed some of the greatest life challenges can bring about gifts such as increased consciousness, resiliency, wisdom, and strength."
If you are interested in seeking individual therapy that is not court ordered you can contact us at 517-323-8149 and someone will contact you as soon as possible.
Contact us by Phone or email: 517-323-8149